Learn more about the online courses we offer at Universitas. We have eight areas of study that bring together different facets of knowledge so that you can train yourself.
We will study economics from a historical perspective, in order to understand the differences that...
See course
On this course you will learn how to deal with conflicts appropriately and resolve situations...
See course
This course will highlight a line of transcendent inspiration that runs throughout the 19th and...
See course
This course proposes to rediscover the art of communication. The beauty of the image and...
See course
Subscribe to Universitas and receive first-hand news, course releases and special discounts.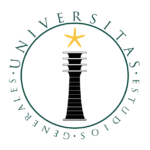 Universitas General Studies is an online school of higher education with eight areas of study and specialized faculty.